Karwa Chauth 2021 Beautiful Mehndi Designs: The festival of Karwa Chauth will be celebrated on 24 October this year. Women will fast till the moon rises. On this occasion, she will apply different mehndi designs. See here the special mehndi designs of Karwa Chauth.
Karwa Chauth 2021 Beautiful Mehndi Designs
Mehndi is the symbolic of festive seasons. On the day of karwa chauth many girls and ladies search for karwa chauth beautiful mehndi designs. Here are 10 simple mehndi designs for you.
Trendy mehndi designs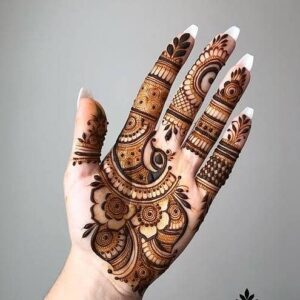 Mehndi is the most important and special thing in women's makeup. On this day, women make different designs on their hands. If you are also looking for latest, simple and trendy designs on Karva Chauth.
Mehndi design Arabian Mehndi Design
Talking about Arabian Mehndi in Mehndi, this design is always in trend. The special thing is that this design matches with every type of dress. If you are also fond of Arabian Mehndi design, then you can try this special design.
Bell Mehndi Designs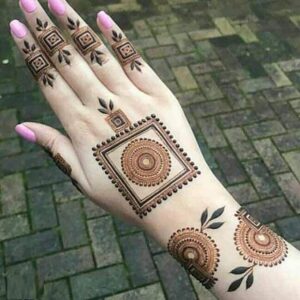 This vine-like design can be applied very easily. In such a situation, women who want to apply mehndi in a hurry, they can take ideas from these designs.
Beautiful Mehndi Designs on Karva Chauth]
This traditional design for applying mehndi is still popular today. These loaded designs are very appealing to women. This beautiful looking mehndi is very easy to apply. Your whole hand gets filled by applying it.
Karwa Chauth 2021 Mehndi Designs : different mehndi design for Karwa Chauth
Apply such different and attractive mehndi designs on Karva Chauth. Such mehndi designs on hands give a special feel.
Karwa Chauth 2021 Mehndi Designs : Find Easy Mehndi Designs Quickly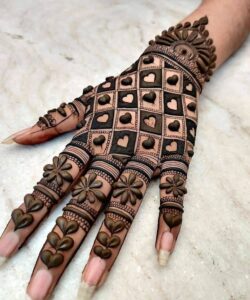 Such mehndi designs can be easily applied on the hands in a very short time. If it is working and you do not have much time to apply mehndi, then apply such designs.
Karwa Chauth 2021 Mehndi Designs : Arabic Mehndi Designs Are Special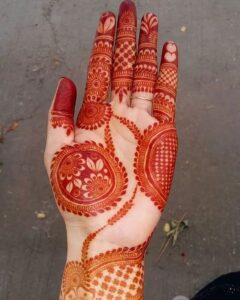 Arabic mehndi design on Karva Chauth will add to the beauty of your hands. With this mehndi design, full hands or bell style mehndi can be applied
Karwa Chauth 2021 Mehndi Designs : Apply such mehndi designs on hands for dark complexion
If you want to make light designs on the palm for Karva Chauth, then you can apply these designs. On applying mehndi of such a design, the colors go deep.
Karwa Chauth 2021 Mehndi Designs : Mehandi Designs With Fine Straight Lining
This type of mehndi design looks completely different on Karva Chauth. The fine lining of mehndi looks lovely inside the designed outline. After creating, the beauty of the hands increases a lot.
Karwa Chauth More beautiful Mehndi designs